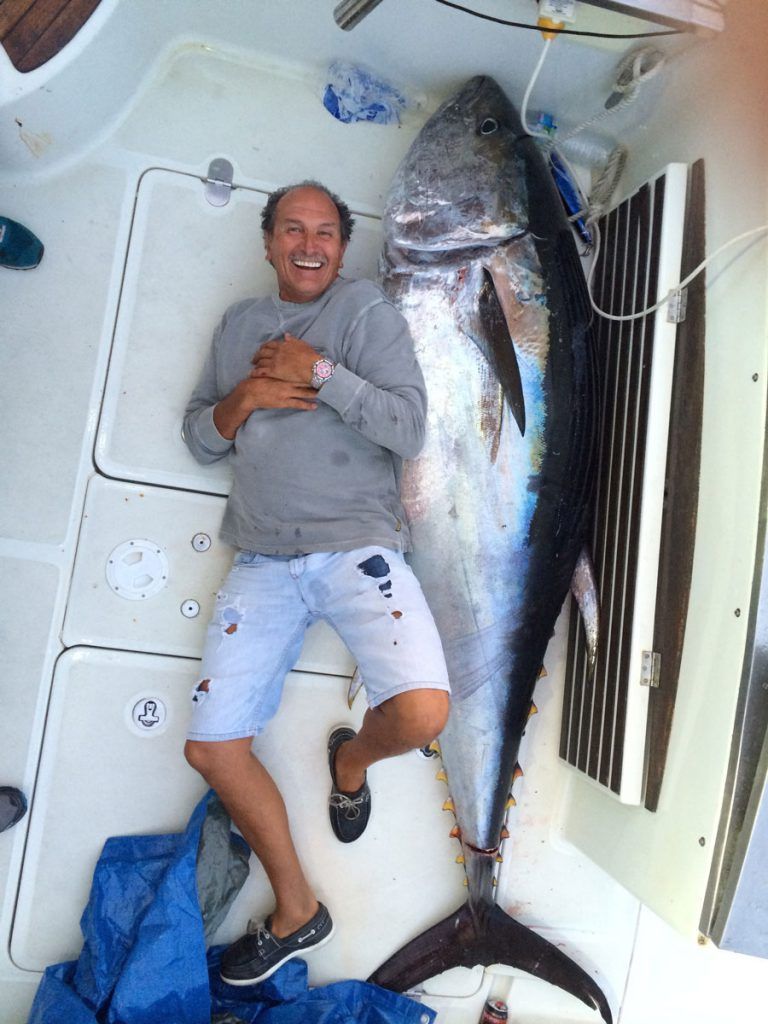 Big Game Fishing is defined as the deep-sea fishing on large fish species such as marlin, Swordfish and tunas.
We have a permission for deep-sea fishing and sustainable fishing of marlin.
The Marlins fish can be as long as 1.85m and weighs of 100kg or more.
A successful big game fishing requires a local guide. We go into the waters between Africa and Europe, the so-called Estrecho. In this only 14.3 km wide passage you will find the best conditions for your fishing.
Seldom in " Levante", the strong east wind full of desert sand, the sea area is whipping up and fishing is not possible. Our fishing area is 22 nm (nautical miles, approximately 40.74 kilometers) from the port, which we reach in 1 hour drive.
The water depth is up to 1000m, at 400m-600m deep the fish can find squid and octopus. On the hunt for mackerel and sardines, which continue to live on the surface, the fish must come up into our "fishing depth", that's your chance. We use this moment to bring the boat into the flow and at about 6 knots speed we start " big game fishing", even tuna with up to 400kg. To cath such a big fish, we use a high-quality equipment. Shimano Tiagra fishing equipment. Such as a 1000 m long fishing line and fishing reels with 130 pounds (a very reliable fishing reel, which the forces of big fish can withstand)
Bringing on board a fish once it has bitten the bait, is called Drill. This drill will take about 2.5 to 3 hours. Our tours are individually to your wishes and skills. Whether beginner or professional, you will experience unforgettable  fishing hours. Please use the contact form for further information.