Activities
On the Coast of Light you can engage in different recreational activity and travel. We will highlight a number of activities, which we find great pleasure in. Please contact us for any special wishes.
For day-trips, you can choose visiting the cities of Sevilla or Málaga or choose to go to smaller places that are also attractive destinations.
In the port city of Cádiz, the local museum "Museo de Cádiz" and historical attractions like the cathedral offer a glimpse of local culture and traditions. You are welcome to join one of our cities tours.
Other nearby cities are: Marbella Puerto Banus, Ronda, Gibraltar, Sierra Nevada (Granada) and  Sevilla.
For up to eight people, can you make daily trips to cities like Seville, Marbella, Ronda and Cadiz. The tours are guided in German, English and Spanish.
BOAT RENTALS
Experience your holiday completely new. Explore the most beautiful bays on the coast and some "secret" places.
A very unique trip is our  "Big Game Fishing" – catch them if you can.
Exclusive boats can be chartered with or without skipper..
Sail with a sail or drive with a motor boat to remote bays

If you would like to get to know the sport, you might want to choose a first timer golf offer of golf clubs. Activities
The coast of light is a popular holiday destination for golf players from around the world. No matter if you are a professional or a beginner, the numerous golf courts invite you to improve your handicap. The large number of golf clubs which can be reached from our houses  speaks for itself:
Club de Golf Campano
Iberostar Golf Novo Sancti Petri
Montenmedio Golf & Country Club
Vista Hermosa Club de Golf
Sancti Petri Hills Golf
Sherry Golf Jerez
Sanlúcar Club de Campo
Further golf clubs are located farther away from the coast. Andalusia is wonderful for a golf vacation!
Experience deep sea fishing
»Here I share my first great catch with you! A friend of mine was filming when I caught a large thuna fish for the first time in my life. This exemplar was 180 kg heavy and it took me only 2 hours to catch it. You might even be able to hear the fish biting.«
– Yours, Wolfgang Mull, Holiday de la Luz
We love fishing trips and the big game fishing where large fish such as tuna, marlin, dorado and Pargo are fished. We pay attention to environmental compatibility.
We hold a special permit, which proves that we fish conscientiously. It is re-issued every three years.
It allows us to go for the popular red tuna between  June 15th and 7th of July. Malin can be caught from August 1st to 30th of September. Please contact us if you like fishing. We will gladly advise you!
Endless beaches for your beach holidays
Endless beaches of fine sand are ideal for a relaxing beach holiday. 260 km of beach provide the ideal spot for everyone!
The snow-white beaches are considered to be among the most beautiful beaches in Europe. Along the Coast of Light you can swim all year round, but it is particularly pleasant between October and May.
More than 300 hours of sunshine and 340 sunny days per year provide nice weather throughout the seasons- even during midsummer the sun is pleasant thanks to the steady Atlantic wind.
The beaches on the Costa de la Luz are known to be clean and easily accesible. About every hundred meters you are offered the opportunity to purchase a snack or a drink. Activities
Dolphins and Whales come for a visit
For those who are up for more exitement, the aquatic nature offers a special spectacle all year round, when dolphins and whales can be watched. They can be spotted where the Atlantic and the Mediterranean meet, at the Straits of Gibraltar. Dolphins, blue and white dolphins, bottlenose dolphins and pilot whales show up on recurrently and orcas, sperm whales and fin whales more seldomly.
Typically these watchings take place between April and October and they are impossible to predict – luck has to be on your side on that day aswell.
OBSERVE WHALES AND DOLPHINS
With our boat we take you to places where observations are likely due to our experience. Try your luck and experience this unique natural spectacle.
Andalusia dances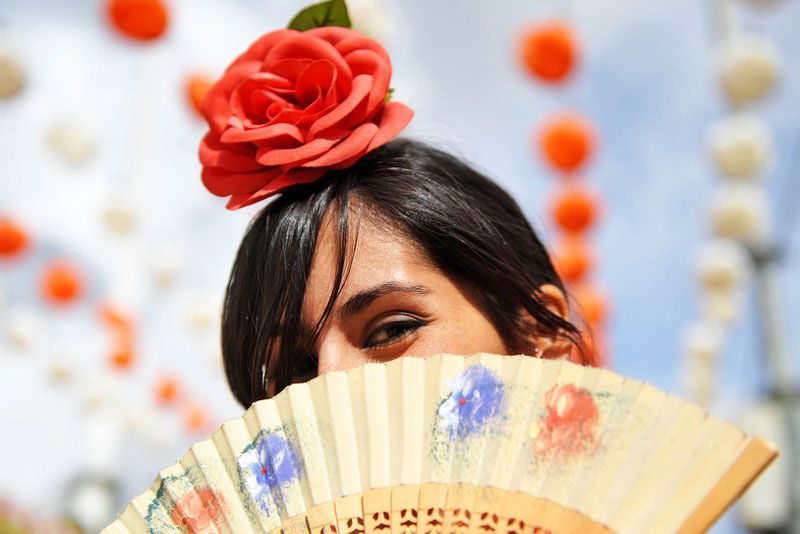 The annual Flamenco festival in April and May is turning night into day. This region is the home of the original Flamenco dance. Every city and village celebrates their own "Feria" and invites you to join their Flamenco festivities.
Honest Spanish cuisine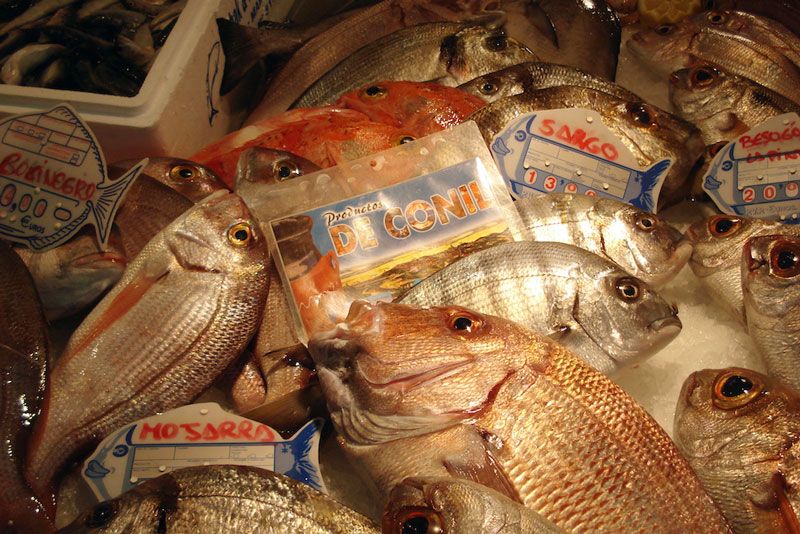 As the origin of traditional Spanish tapas, the local cuisine offers diverse culinary delights and good reasons getting to know the original Spanish cuisine.
Skiing at the Atlantic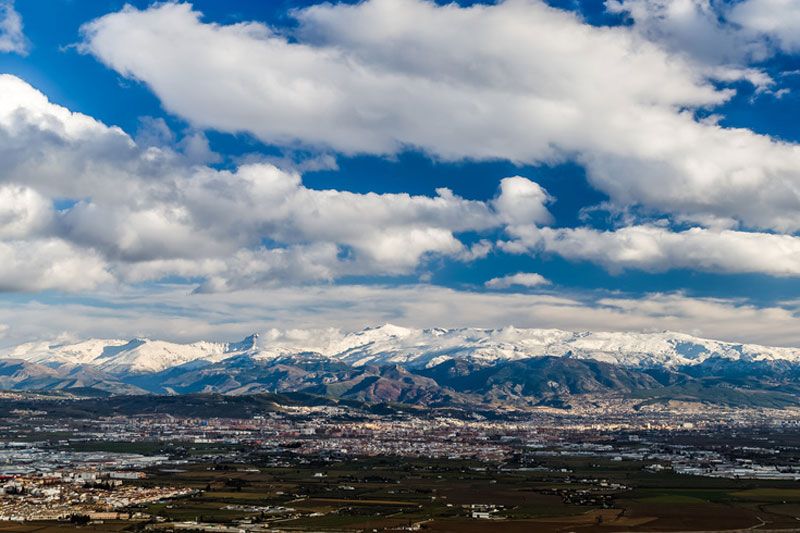 It might surprise you, but Andalusia has a very nice skiing area! From December to April you can enjoy a nice day of skiing in the higher elevations of the Spanish Sierra Nevada in Granada (about 400 km from the Coast of Light), returning to the mild valley afterwards.
Surfing wind and waves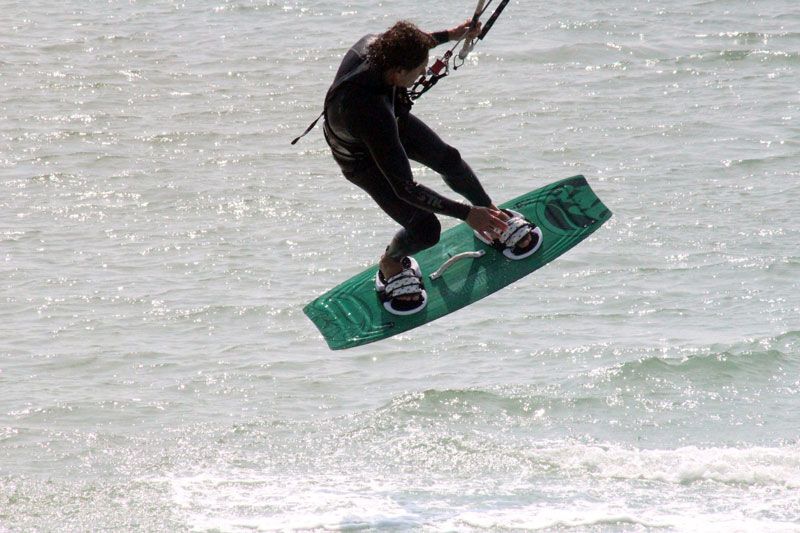 The Atlantic coast is a popular destination for active and sport-loving people. It offers suitable conditions for surfing, kite surfing and wind surfing. For those who want to go even higher, the hotel offers paragliding. This allows you to enjoy the scenery from a completely different perspective. Activities
Trips to Africa and Portugal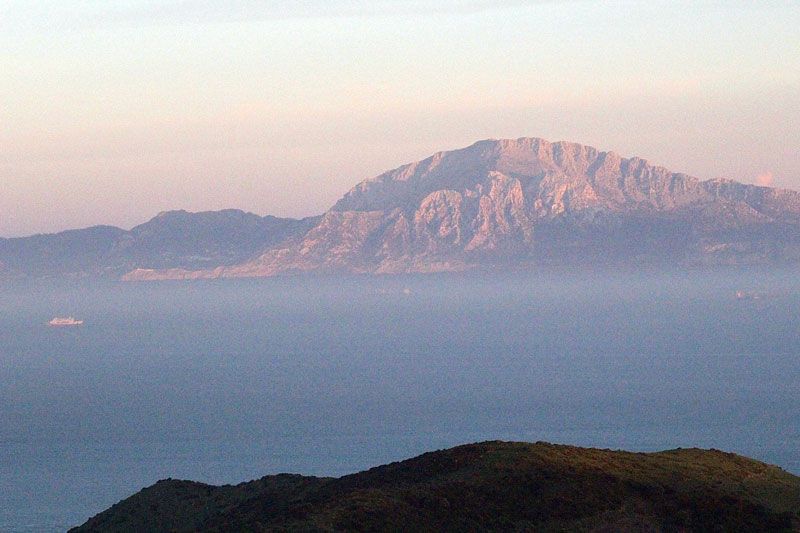 For those who are not done after enjoing the beauty of the Coast of Light, we recommend  trips to Africa and Portugal starting from the area as "base camp".  Portugal and our neighboring continent, Africa, can be reached within few hours. At the Strait of Gibraltar Africa just 14 km away!
Both feed on the ground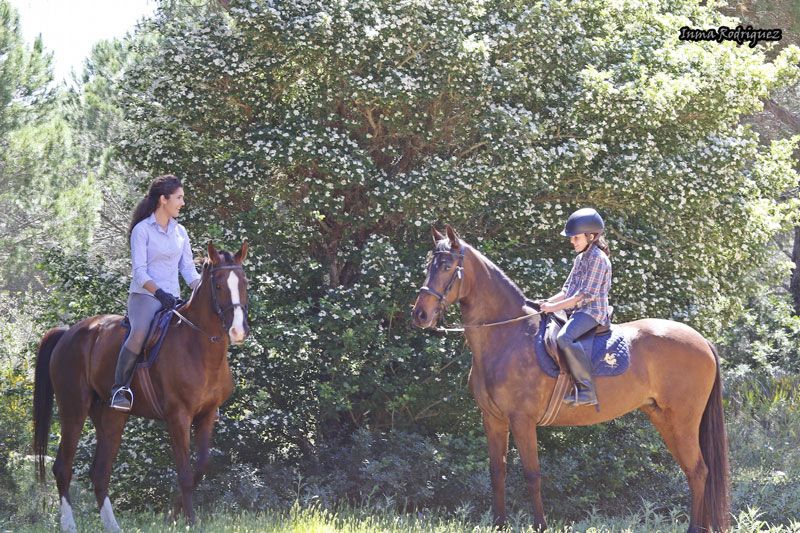 Those who like it rather "down to earth" will enjoy activities such as cycling, tennis or golfing, which is -due to the pleasant climate- often the first choice.If you like to learn a regional ball game, should go for a game of "Pádeln" (also called "paddle tennis"). This ball game is played on a small square.
Tennis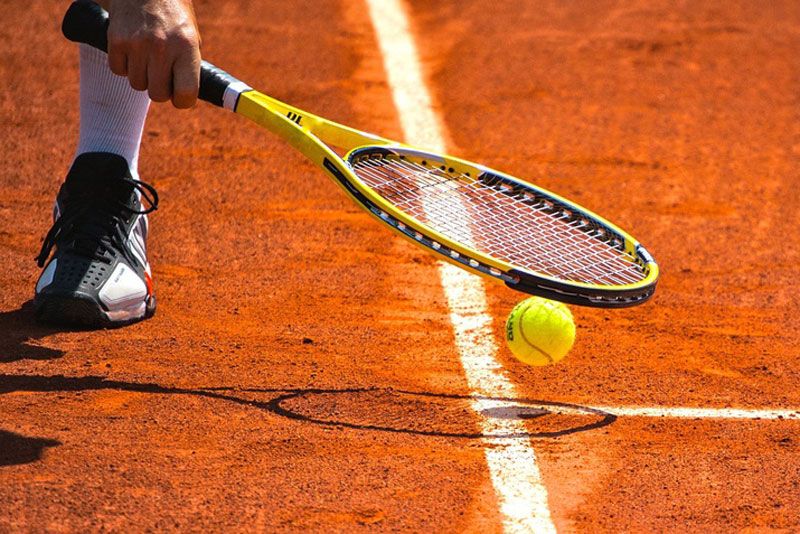 Tennis fanatics can play outdoors all around the year. The nearby tennis club provides, besides Pádel courts, well-tended hard courts and clay courts. Pádel is a regional ball sport of great popularity. Competent tennis coaches offer tennis lessons for any level. Please ask us. Activities